top tourism packages from pakistan 2022|SS travel and Tours
---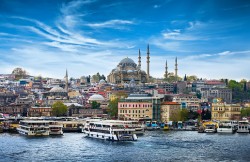 turkey tours package 2022-6 cities-9 days
turkey tours 2022, turkey tours from pakistan, istanbul city tour, bosphorus cruise, bursa tour, istanbul old city tour, uzungol tour, turkey tour from pakista
GET IN TOUCH
You can contact us any way that is convenient for you. We are available 24/7 via fax or email. You can also use a quick contact form below or visit our office personally. We would be happy to answer your questions.
Call To Action
Our Services
we are introducing four different packages
WHY JOIN SS Travel & Tours!
We provide you offically approved Hotels in Makkah and Madinah for Stay.
We provide you the most economy packages to meet your budget.
We provide you the language assistance (urdu speaking) for Hajji.
We provide you the complete assistance at Jeddah Airport.
Fast Visa Processing and 24 Hour Helpline to provide you better customer support.
One Window Solution to meet all your requirements.
OUR VISION
To deliver excellence in integrated UMRAH and hospitality service Sector through establishing strong B2B relationship network and Value chain management system in travel and tour industry and to Capitalize business opportunity and establish business network to Enjoy maximum market share and grow worldwide.
Cheap Flights from Pakistan.
Get popular Routes as per your prefrence
Our Visa Services.
Get popular Country visa Services