about austria
austria, officially the republic of austria, is a landlocked east alpine country in the southern part of central europe. it is composed of nine federated states, one of which is vienna, austria's capital and largest city.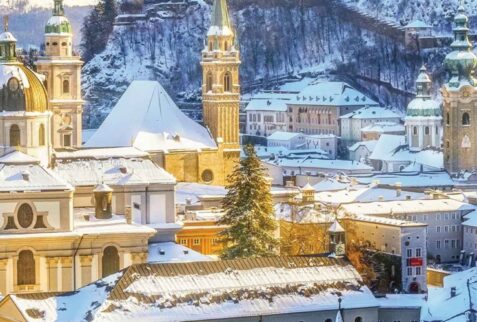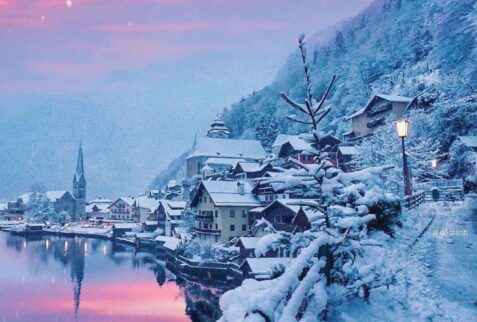 austria was involved in world war i under emperor franz joseph following the assassination of archduke ferdinand, the presumptive successor to the austro-hungarian throne. after the defeat and the dissolution of the monarchy, the republic of german-austria was proclaimed with the intent of union with germany, but the allied powers did not support the new state and it remained unrecognized. in 1919 the first austrian republic became the legal successor of austria. in 1938, the austrian-born adolf hitler, who became the chancellor of the german reich, achieved the annexation of austria by the anschluss. following the defeat of nazi germany in 1945 and an extended period of allied occupation, austria was re-established as a sovereign and self-governing democratic nation known as the second republic.
good to know
country austria

visa requirements everyone else needs a visa.

languages spoken german

currency used euro

area (km2) 2,381,740 square kilometers
europe
no tours match your criteria
Releted Search Query
---
GET IN TOUCH
You can contact us any way that is convenient for you. We are available 24/7 via fax or email. You can also use a quick contact form below or visit our office personally. We would be happy to answer your questions.
Call To Action
Our Services
we are introducing four different packages
WHY JOIN SS Travel & Tours!
We provide you offically approved Hotels in Makkah and Madinah for Stay.
We provide you the most economy packages to meet your budget.
We provide you the language assistance (urdu speaking) for Hajji.
We provide you the complete assistance at Jeddah Airport.
Fast Visa Processing and 24 Hour Helpline to provide you better customer support.
One Window Solution to meet all your requirements.
OUR VISION
To deliver excellence in integrated UMRAH and hospitality service Sector through establishing strong B2B relationship network and Value chain management system in travel and tour industry and to Capitalize business opportunity and establish business network to Enjoy maximum market share and grow worldwide.
Cheap Flights from Pakistan.
Get popular Routes as per your prefrence
Our Visa Services.
Get popular Country visa Services