about germany
germany is a western european country with a landscape of forests, rivers, mountain ranges and north sea beaches. it has over 2 millennia of history. berlin, its capital, is home to art and nightlife scenes, the brandenburg gate and many sites relating to wwii. munich is known for its oktoberfest and beer halls, including the 16th-century hofbräuhaus. frankfurt, with its skyscrapers, houses the european central bank.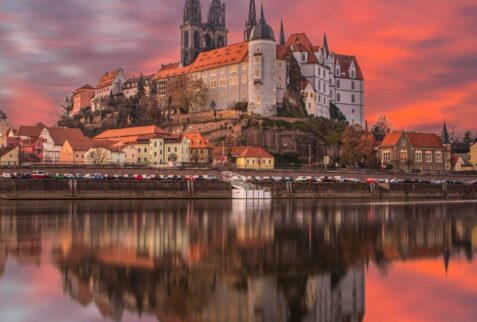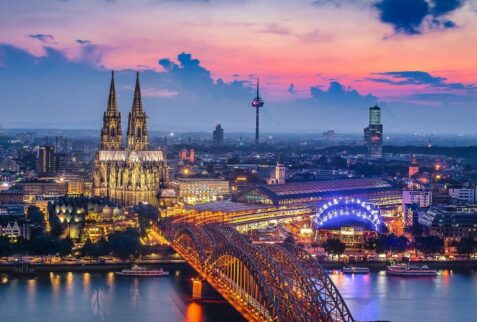 germany is the seventh-largest country in europe;[4] bordering denmark to the north, poland and the czech republic to the east, austria to the southeast, and switzerland to the south-southwest. france, luxembourg and belgium are situated to the west, with the netherlands to the northwest. germany is also bordered by the north sea and, at the north-northeast, by the baltic sea. german territory covers 357,022 km2 (137,847 sq mi), consisting of 348,672 km2 (134,623 sq mi) of land and 8,350 km2 (3,224 sq mi) of water.
elevation ranges from the mountains of the alps (highest point: the zugspitze at 2,963 metres or 9,721 feet) in the south to the shores of the north sea (nordsee) in the northwest and the baltic sea (ostsee) in the northeast. the forested uplands of central germany and the lowlands of northern germany (lowest point: in the municipality neuendorf-sachsenbande, wilstermarsch at 3.54 metres or 11.6 feet below sea level[108]) are traversed by such major rivers as the rhine, danube and elbe. significant natural resources include iron ore, coal, potash, timber, lignite, uranium, copper, natural gas, salt, and nickel.[4]
good to know
country germany

visa requirements everyone else needs a visa.

languages spoken german / english

currency used euro

area (km2) 691,873 square kilometers
east africa packages
Releted Search Query
---
GET IN TOUCH
You can contact us any way that is convenient for you. We are available 24/7 via fax or email. You can also use a quick contact form below or visit our office personally. We would be happy to answer your questions.
Call To Action
Our Services
we are introducing four different packages
WHY JOIN SS Travel & Tours!
We provide you offically approved Hotels in Makkah and Madinah for Stay.
We provide you the most economy packages to meet your budget.
We provide you the language assistance (urdu speaking) for Hajji.
We provide you the complete assistance at Jeddah Airport.
Fast Visa Processing and 24 Hour Helpline to provide you better customer support.
One Window Solution to meet all your requirements.
OUR VISION
To deliver excellence in integrated UMRAH and hospitality service Sector through establishing strong B2B relationship network and Value chain management system in travel and tour industry and to Capitalize business opportunity and establish business network to Enjoy maximum market share and grow worldwide.
Cheap Flights from Pakistan.
Get popular Routes as per your prefrence
Our Visa Services.
Get popular Country visa Services