about russia
russia, or the russian federation, is a country spanning eastern europe and northern asia. it is the largest country in the world, covering over 17 million square kilometres, and encompassing more than one-eighth of earth's inhabited land area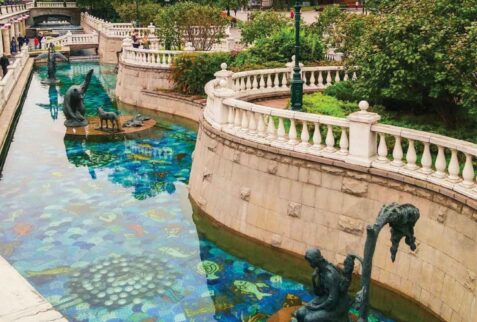 russia is a great power, and is considered a potential superpower. it is ranked very high in the human development index, with a universal healthcare system, and a free university education. russia's economy is the world's eleventh-largest by nominal gdp and the sixth-largest by ppp. it is a recognised nuclear-weapons state, possessing the world's largest stockpile of nuclear weapons, with the world's second-most powerful military, and the fourth-highest military expenditure. russia's extensive mineral and energy resources are the world's largest, and it is one of the leading producers of oil and natural gas globally. it is a permanent member of the united nations security council, a member of the g20, the sco, the council of europe, the apec, the osce, the iib and the wto, as well as the leading member of the cis, the csto, and the eaeu. russia is also home to the ninth-greatest number of unesco world heritage sites.
good to know
country russia

visa requirements everyone else needs a visa.

languages spoken russian

currency used russian ruble

area (km2) 891,993 square kilometers
northern area packages
no tours match your criteria
Releted Search Query
---
GET IN TOUCH
You can contact us any way that is convenient for you. We are available 24/7 via fax or email. You can also use a quick contact form below or visit our office personally. We would be happy to answer your questions.
Call To Action
Our Services
we are introducing four different packages
WHY JOIN SS Travel & Tours!
We provide you offically approved Hotels in Makkah and Madinah for Stay.
We provide you the most economy packages to meet your budget.
We provide you the language assistance (urdu speaking) for Hajji.
We provide you the complete assistance at Jeddah Airport.
Fast Visa Processing and 24 Hour Helpline to provide you better customer support.
One Window Solution to meet all your requirements.
OUR VISION
To deliver excellence in integrated UMRAH and hospitality service Sector through establishing strong B2B relationship network and Value chain management system in travel and tour industry and to Capitalize business opportunity and establish business network to Enjoy maximum market share and grow worldwide.
Cheap Flights from Pakistan.
Get popular Routes as per your prefrence
Our Visa Services.
Get popular Country visa Services